History and symbols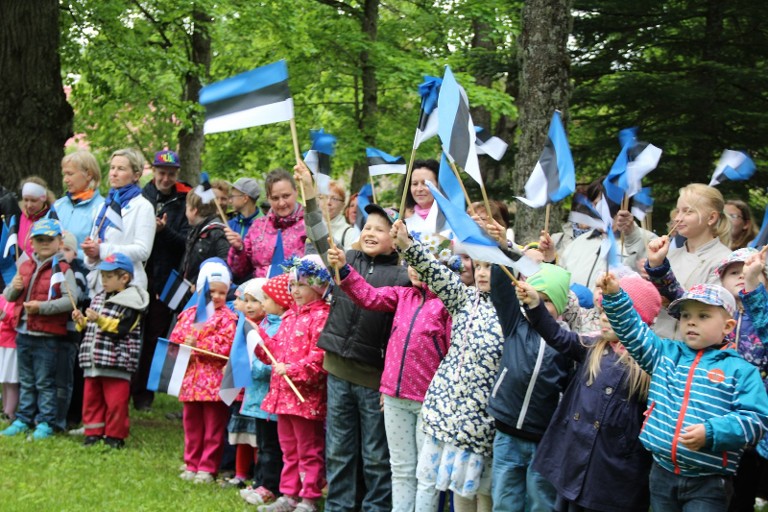 Otepää was first mentioned in writing in 1116 when a Russian leader Mstislav invaded a castle towards west from Lake Peipus named in Novgorod chronicles as Medvežja Golova (Bear's Head). It is mostly thought that the place name "Otepää" derives from the shape of the castle hill that reminds a bear's ("ott" in the local dialect) head.
It's also where in 1224, Bishop Hermann started building the first known brick castle in Estonia, The Stone Fort.
Otepää is like the cradle of the blue, black and white flag of Estonia – the current national flag of Estonia was consecrated and blessed here on 4 June 1884. First of all, the flag was used by Estonian students, then it became the national flag of Estonia and when the Republic of Estonia was created, the colours blue, black and white were declared the national colours. The concept of the museum came from Pastor of the Otepää Maarja (St Mary's) Congregation of the Estonian Evangelical Lutheran Church Jüri Stepanov (02.03.1952-17.06.2008), who was also in charge of its establishment. The Estonian Flag Room was opened in the Otepää Rectory on 23 December 1996 to illustrate the story of the black, blue and white flag that is so important for Estonians.
On 1st of Aprill 1936 the village of Otepää became a town.
SYMBOLS
The flag of Otepää
The coat of arms
Otepää region
Otepää - winter capital of Estonia